Seeking Justice: The Role of a Wrongful Death Lawyer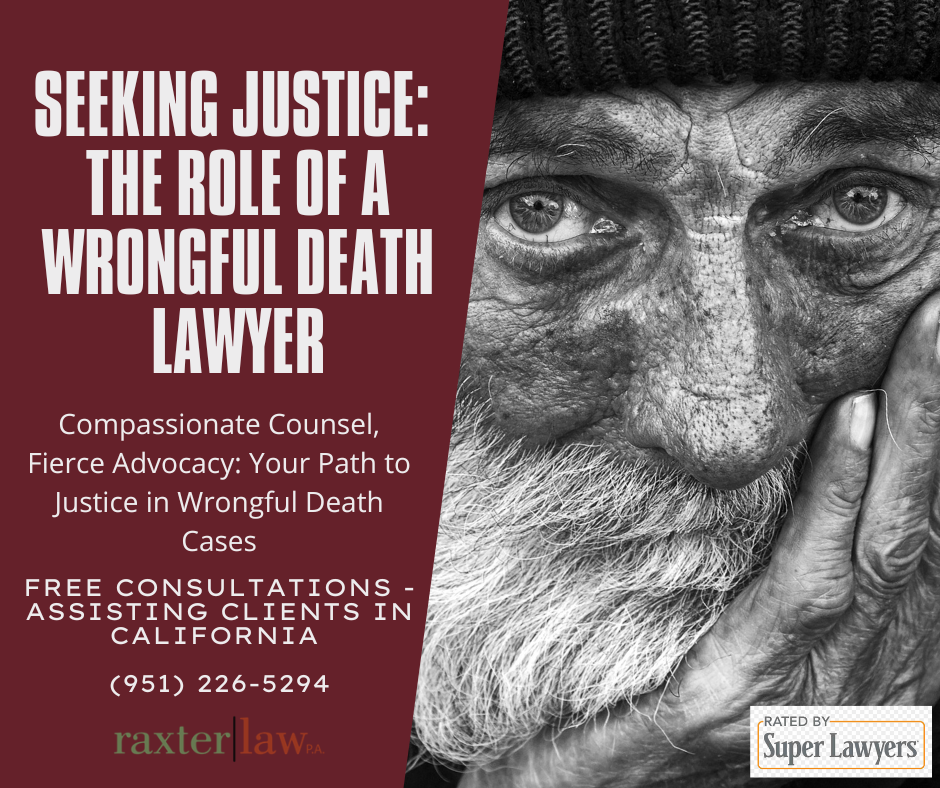 Losing a loved one is one of life's most painful experiences, and when that loss is due to someone else's negligence or misconduct, the grief can be compounded by anger and frustration. In such tragic circumstances, it's essential to understand your rights and options. This blog post explores the crucial role of a wrongful death lawyer, shedding light on how they can help grieving families seek justice and find closure.
Understanding Wrongful Death
Types of Wrongful Death Claims
1. Medical Malpractice:
Medical malpractice wrongful death claims arise when a healthcare provider's negligence, substandard care, or misdiagnosis leads to a patient's death. This can include cases involving surgical errors, medication mistakes, or failure to diagnose a life-threatening condition.
2. Car Accidents:
Car accidents are a leading cause of wrongful death claims. If a reckless or negligent driver causes a fatal collision, the surviving family members can pursue a wrongful death claim to seek compensation for their loss.
3. Workplace Accidents:
Fatal workplace accidents can occur due to unsafe conditions, inadequate training, or employer negligence. In such cases, the family of the deceased may be eligible for wrongful death benefits, including compensation for lost income and funeral expenses.
4. Product Liability:
Wrongful death claims related to product liability involve defective products that lead to fatal accidents. This could range from faulty auto parts to unsafe consumer goods. Manufacturers, distributors, and sellers may be held accountable.
5. Criminal Acts:
When a person's death results from a criminal act, such as homicide or assault, the family can pursue a wrongful death claim alongside criminal charges. This can provide compensation and a sense of justice for the loss.
6. Nursing Home Abuse:
In cases where elder abuse or neglect in a nursing home facility results in the death of a resident, the family can file a wrongful death claim against the facility for failing to provide proper care.
7. Construction Accidents:
Fatal construction accidents may occur due to unsafe worksites, inadequate safety measures, or employer negligence. Surviving family members can seek compensation through a wrongful death claim.
8. Dangerous Premises:
Property owners have a duty to maintain safe premises. If a fatal accident occurs due to hazardous conditions or inadequate security on someone else's property, a wrongful death claim can be pursued.
The Role of a Wrongful Death Lawyer
1. Legal Expertise:
Wrongful death cases involve complex legal processes, rules, and regulations. A wrongful death lawyer is well-versed in navigating this intricate web of laws and regulations. They will help you understand your rights and guide you through the legal proceedings.
2. Gathering Evidence:
To prove liability in a wrongful death case, substantial evidence is required. Lawyers work diligently to collect evidence such as witness statements, expert testimonies, accident reconstructions, and medical records to build a compelling case.
3. Establishing Negligence:
Proving that the death occurred due to someone else's negligence is a key element of a wrongful death claim. Lawyers use their legal expertise to establish fault and liability. This is usually the most difficult part of the case.
4. Compensation:
Wrongful death lawyers advocate for compensation on behalf of the deceased's family. This may include monetary damages for medical expenses, funeral costs, lost income, and emotional suffering.
5. Negotiation and Litigation:
In many cases, wrongful death claims are settled through negotiation. Your lawyer will engage in negotiations with the responsible party's insurance company to reach a fair settlement. If negotiations fail, they will prepare for litigation and represent your interests in court.
6. Probate / Estate Matters:
A probate lawyer is crucial in wrongful death cases to handle legal complexities, protect your interests, and ensure fair distribution of assets, all while resolving disputes and managing debts and taxes effectively.
6. Emotional Support:
Dealing with a wrongful death case is emotionally taxing. A compassionate lawyer can provide not just legal guidance but some emotional support during this difficult time. Most experienced lawyers have great referrals to support groups, therapists, and other mental health professionals. It's okay to feel the way you do and to grieve in your own time.
Conclusion
A wrongful death lawyer is more than just a legal representative; they are advocates for justice and closure in the face of tragedy. If you've lost a loved one due to someone else's negligence or misconduct, give the attorneys at RAXTER LAW, P.A. a call as we can help you navigate the legal process and work to ensure that those responsible are held accountable. While we can imagine the pain you are suffering or can't bring your loved one back, we will work tirelessly to assist you in finding some sense of justice and financial relief during a challenging time.
Call us at (951) 226-5294 or email us as office@raxterlaw.com